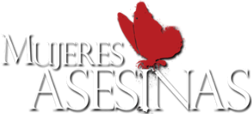 Mujeres Asesinas is the acclaimed television series produced by El Mall that explores women who commit murder and the law enforcement personnel who try to solve those murders.
3 seasons have been produced under the Mujeres Asesinas brand. Also several TV shows have been air including "Asesinomanía" and "La Gala." All of the material produced under the "Mujeres Asesinas" brand are available under the VoD system "BLIM".
The TV series Mujeres Asesinas was aired in the USA and Puerto Rico between 2008 and 2010 through the Univisión network. In Latin America AXN and Sony have aired the series and it has also aired in Spain and other countries within EU.
If you need a copy of season please send an email to the following account communitymanager@elmall.mx